If you own a cell phone store, you understand the significance of providing high-quality products to ensure customer satisfaction and loyalty. Among the essential mobile accessories, iPhone screen protectors are among the most sought-after items. After all, who wouldn't want to keep their iPhone screen protected against scratches and damages?
In this article, we'll delve into one of the renowned brands in the iPhone screen protector market: Devia. We'll analyze the different types of screen protectors Devia offers and assist you in understanding which one is the best fit for your cell phone store's needs.
Before delving into Devia's products, it's crucial to understand why screen protectors are so essential for iPhone users. The iPhone screen is one of the most sensitive parts of the device and is susceptible to scratches, fingerprint smudges, and even breakage from drops.
By offering high-quality screen protectors in your cell phone store, you provide customers with a practical solution to safeguard their investment in their devices. Additionally, high-quality protectors do not compromise the iPhone's user experience, ensuring customers can continue enjoying the touchscreen with the same precision and clarity.
Devia: The Trusted Brand for iPhone Screen Protectors
Devia is a widely recognized brand in the mobile accessories market, and its iPhone screen protectors are no exception. The brand stands out for its commitment to quality and design, offering a variety of options to meet different customer needs.
Tempered Glass Screen Protectors
Devia's tempered glass screen protectors are extremely popular due to their strength and durability. Made from high-quality tempered glass, these protectors effectively shield the iPhone screen from scratches, impacts, and fingerprint smudges.
The installation is easy and bubble-free, ensuring a seamless user experience. Moreover, Devia offers tempered glass screen protectors with varying levels of hardness, allowing customers to choose the protection that best suits their individual needs.
Hydrogel Screen Protectors
Devia's hydrogel screen protectors are known for their high transparency and flexibility. Constructed from high-quality material, these protectors offer effective protection against scratches and fingerprint smudges while maintaining a smooth touch feel on the iPhone screen.
Application is simple, and Devia's hydrogel screen protectors are recognized for seamlessly conforming to the iPhone screen, covering even the curved edges, ensuring comprehensive protection while preserving the device's aesthetics.
Privacy Screen Protectors
For customers valuing privacy, Devia offers privacy screen protectors. These protectors use special technology that makes the screen visible only when viewed directly facing the device. This prevents others from viewing the screen's content, providing an added layer of security.
Which Devia Screen Protector is Best for Your Cell Phone Store?
The choice of the best Devia screen protector for your cell phone store will depend on your customers' needs and preferences. Here are some points to consider when selecting Devia products for your store:
Target Audience: Understand your target audience. If your store caters to customers who value strength and durability, tempered glass screen protectors might be the right choice. For those concerned about privacy, privacy screen protectors could be an attractive option.
Product Variety: Providing a range of options can be beneficial to cater to diverse customer preferences. Ensure your store stocks Devia's tempered glass, hydrogel, and privacy screen protectors.
Communicating Benefits: Make sure to inform your customers about the benefits of each type of Devia screen protector. This can be done through marketing materials, in-store information, and staff training.
Quality and Warranty: Ensure the Devia products you offer are genuine and of high quality. Additionally, communicate the warranty offered by the brand, which can be an important factor for customer peace of mind.
Conclusion
iPhone screen protectors are essential accessories that customers seek to protect their valuable devices. Devia is a trusted brand in the mobile accessories market, offering a wide variety of high-quality screen protectors to meet different customer needs.
By choosing Devia screen protectors for your cell phone store, you'll be providing your customers with a reliable and effective solution to keep their iPhone screens protected. Ensure you understand your customers' profiles and offer a variety of products to meet different preferences.
Do not hesitate to offer your customers the best iPhone screen protectors from Devia. Invest in quality and customer satisfaction for your cell phone store's success.
Do you want to provide your customers with the best Devia iPhone screen protectors? Get in touch with us today and discover how we can help strengthen the accessory offerings in your cell phone store. Customer satisfaction is our top priority. CONTACT US 
Summary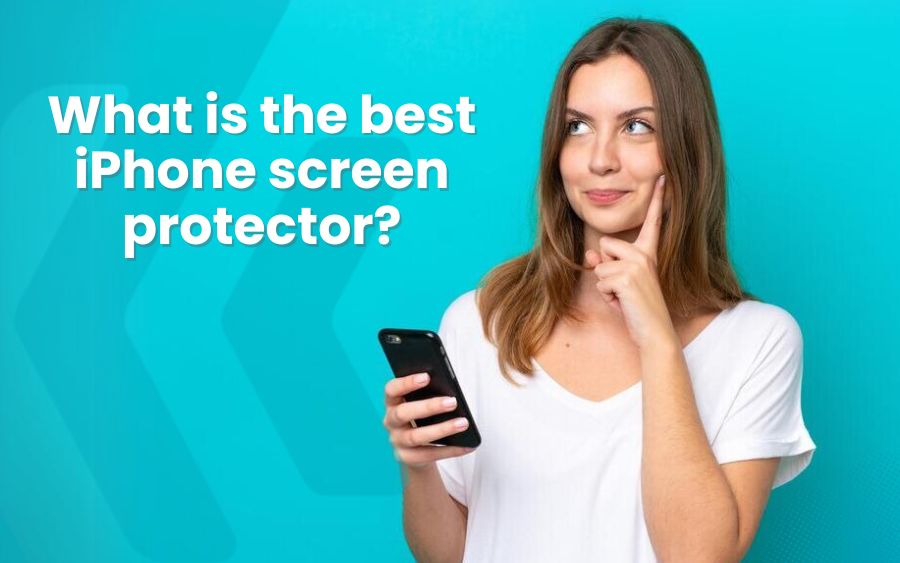 Article Name
What is the Best iPhone Screen Protector?
Description
What is the Best iPhone Screen Protector? Devia screen protectors for your cell phone store, you'll be providing your customers with a reliable solution.
Author