The new printer from the DEVIA brand, called "Intelligent Thermal Sublimation MINI Photo Printer (UE)", is a true revolution in the world of photo printing. With its elegant white design and model DHP511, this printer promises to take the quality and convenience of photo printing to a new level.
One of the most notable features of this printer is its three-color sublimation printing technology, which guarantees exceptional image quality. With a print resolution of 300X300dpi, your photos will have sharp details and vibrant colors, providing results worthy of a professional studio.
Printing speed is another notable advantage of this printer. With the ability to print a sheet in around 80 seconds, you don't have to wait long to see your memories captured on high-quality paper. Additionally, the paper box capacity allows printing one sheet at a time, ensuring that each photo is handled with care and precision.
The ribbon capacity is also impressive, with a single ribbon being capable of printing 36 photos. This means fewer interruptions during the printing process and more efficiency when creating your photo memories.
To make using the printer even easier, the package includes a detailed user manual that guides you through every step of the printing process. Plus, an adapter is included to ensure you have everything you need to start printing your photos right away.
In summary, the DEVIA brand mini smart thermal sublimation (EU) photo printer, model DHP511, is an exceptional choice for those who value quality and convenience in photo printing. Its advanced printing technology, impressive speed, and generous ribbon capacity make it a valuable addition to any photography enthusiast. Don't miss the opportunity to bring your memories to life with this incredible printer.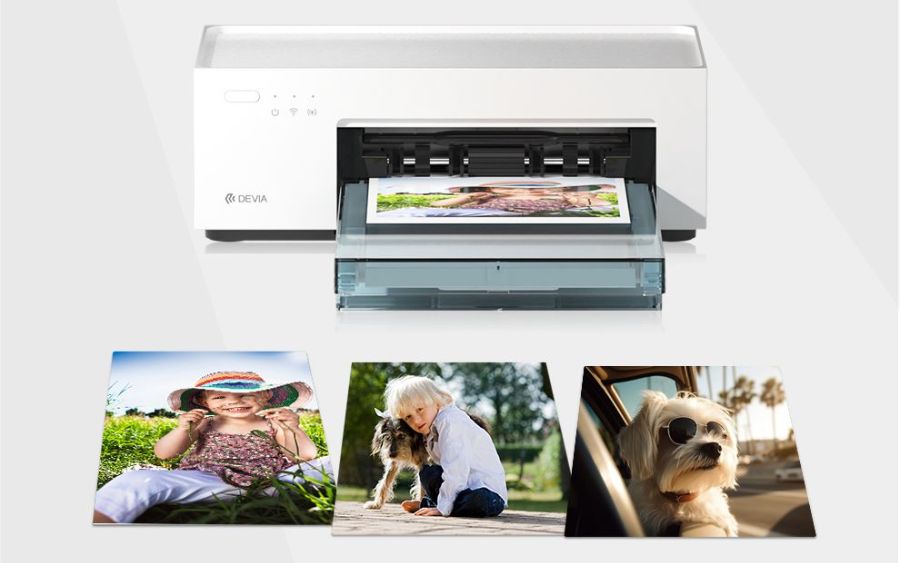 Don't waste any more time! Elevate the quality of your photographic memories with the new DEVIA Smart Thermal Sublimation MINI Photo Printer (EU), model DHP511. Transform your special moments into high-resolution photos and vibrant colors. Whether you want to create family albums, decorate your space with incredible images, or gift someone with precious memories, this printer is the perfect choice.
Get your DEVIA Smart Thermal Sublimation now and start printing your photos like never before. Click the link below to place your order today and start enjoying the exceptional quality of this printer:
https://mydevia.com/product-category/products/cutting-plotter/printer/
Don't let your memories just stay on your digital device. Print them with style and class with DEVIA. Turn moments into tangible memories now!